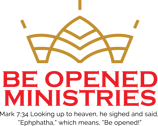 1. Jesus is the way – the ONLY way
John 14:6 I am the way, the truth, and the life. No one comes to the father except through me
There is no other way to salvation except through Yeshua HaMashiach. He became sin and suffered the punishment we should have, so that we can escape eternal damnation if we accept Him as our Lord and saviour.
2. There's only ONE true God – YHWH
Isaiah 45:5-6 I am Yahweh, and there is no other. There is no other Elohim besides me. I will strengthen you, although you don't know me, so that from the east to the west people will know
that there is no Elohim except me. I am Yahweh, and there is no other.
We believe in the triune Godhead – 3 in one – Father, Son and the Holy Spirit.
Allah is NOT YHWH. Jah Rastafari is NOT YHWH. Buddha is NOT YHWH. None of the Hindu gods is YHWH. The one true God – YHWH – endorses Jesus Christ as the saviour of the world.
3. The Holy Bible is the only guide
Psalm 119:105 Your word is a lamp to my feet, And a light to my path.
Colossians 2:8 See to it that no one takes you captive by philosophy and empty deceit, according to human tradition, according to the elemental spirits of the world, and not according to Christ.
The Word of God is the only guide, compass, barometer, light and everything in between as we journey through life. The Word supersedes human traditions, philosophies and such.
4. The baptism of water and the Holy Spirit
John 3:5 Jesus answered, "Truly, truly, I say to you, unless one is born of water and the Spirit, he cannot enter the kingdom of God.
The baptism of water by full immersion and subsequent infilling of the Holy Spirit begets the process of regeneration, culminating in glorification at the second coming of Jesus Christ.
5. The second coming of Christ
Revelation 1:7 Behold, he cometh with clouds; and every eye shall see him, and they also which pierced him: and all kindreds of the earth shall wail because of him. Even so, Amen.
The 2nd coming of Jesus Christ will not be a secret affair. As the word says, every eye shall see him and know that He reigns over the nations and the universe.
6. The Lord runs the universe through laws & principles
Jeremiah 33:25 But this is what the LORD says: I would no more reject my people than I would change my laws that govern night and day, earth and sky.
The Lord runs the world through His laws and principles. Gravity. Seasons. His genius.
Galatians 6:7 Do not be deceived, God is not mocked; for whatever a man sows, this he will also reap.
We reap what we sow. What you give is what you get. Sooner or later you harvest what you planted. e.g. Show kindness, be shown kindness. Give generously and you'll receive generously.
7. Salvation is by Grace alone
Ephesians 2:8-9 For by grace you have been saved through faith, and that not of yourselves; it is the gift of God, not of works, lest anyone should boast.
We are not saved by keeping the laws of God – which is impossible to keep 100% of the time and God requires perfection. Jesus is our righteousness. Salvation by Grace is no license to live in sin. Grace enables us to perpetually overcome sin.
2 Cor. 5:21 For our sake he made him to be sin who knew no sin, so that in him we might become the righteousness of God
Titus 2:11-14
(NIV) For the grace of God has appeared that offers salvation to all people. It teaches us to say "No" to ungodliness and worldly passions, and to live self-controlled, upright and godly lives in this present age, while we wait for the blessed hope—the appearing of the glory of our great God and Savior, Jesus Christ, who gave himself for us to redeem us from all wickedness and to purify for himself a people that are his very own, eager to do what is good.
To co-operate with Adonai within the 5-fold ministry dimensions as He leads. Harvest souls. Heal the sick. Teach the word. Teach the Word as the Spirit leads. Shepherd His sheep. Help the less fortunate. Pray. Pray the Word. Exhibit the love of God.
The Bible is our one and only compass

Relationship and NOT religion

Nurture followers of Christ

Follow God's leading

Pray. No prayer, no power